Beauty & Self
Books & Music
Career
Computers
Education
Family
Food & Wine
Health & Fitness
Hobbies & Crafts
Home & Garden
Money
News & Politics
Relationships
Religion & Spirituality
Sports
Travel & Culture
TV & Movies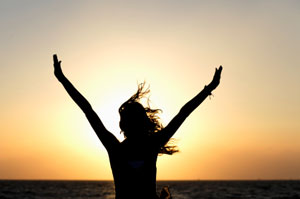 We're Upgrading!
BellaOnline is fully on our new, faster server! We're doing some tuning to get everything settled in just right. Thank you for your patience with us while we help make our system faster for you!

The Threshing Circle Book Review
Suspense / Thriller Books - Karen Hancock, Editor

Set in Crete, Kirsty becomes involved in the search for a missing couple who had come to get information. She is forced to ask for the help of a man, she detests, Barba Yiorgis, and suspense and danger follow everyone involved.




NH Youngburg Pattern #35 and #33
Tatting - Georgia Seitz, Editor

This easy yoke design is worked with only one shuttle. The double stitch count is 6 for all rings. It is easy to master and a good pattern to take with you traveling. And the tab collar has medallions depended from a tatted heading edging.




Deity in the Twenty-Four Hour Day
Wicca - Ro Longstreet, Editor

We honor the presence of the God and Goddess in different parts of the twenty-four hour cycle of the day. Think of this as another type of correspondence or spell-enhancer.




The Chronicles of Narnia Books
Children's Books - Launa Stout, Editor

The Chronicles of Narnia books can be read in chronological order or by the year published. List of the Chronicles of Narnia books. Share the adventure novels with young readers.




Depth of Field and Aperture Priority
Photography - Ewa Sapinska, Editor

Aperture priority is your go to setting to generate creative blur or images that are sharp throughout. Read on to find out how to use this setting to create the images that you desire.




Easy Easel Card
Paper Crafts - Mia C. Goloy, Editor

Easel cards are perfect for displaying on a table or mantel, yet easily fold flat to fit in an envelope. Here's how to make them.


| Google+ |
E D I T O R R E C O M M E N D E D
Addicted to Stress by Debbie Mandel


A Woman´s 7 Step Program to Reclaim Joy and Spontaneity in Life (Hardcover) In this highly original program for stress reduction, stress management expert and radio personality Debbie Mandel explains that women who are constantly stressed out have forgotten the dreams of the free-spirited girl living inside them before they became somebody's wife, mother, or workplace colleague.
Digitizing Made Easy


This is a great book for those embroiderers who want to learn to digitize their own designs ready for use on an embroidery machine.
Learn To Knit, Love to Knit


Young adults and teens will find great projects to learn to knit. This book has projects for those who have never knit or would like to try out some intermediate level techniques.